this good friday
Your Halloween Wh-res & Princess & P-rnstars crew proudly present one BIG new Good Friday experience with heart...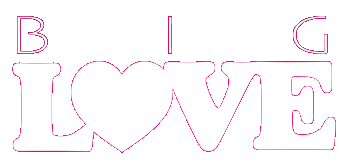 3pm-10pm, Good Friday 19 April
3 Floors, 7 DJ's, 1 Sexy Event!
Universal Sydney, Darlinghurst
Big LOVE
We're pumped to be serving up some hot sexy LOVE across ALL 3 LEVELS of Oxford St's new megaclub, the newly refurbished Universal Sydney (formerly The Midnight Shift)... complete with their pimped up laser, lighting & sound rig plus super friendly bar & security staff.
We'll also be adding xtra FX, custom visuals & white hot shows to truly bring home the LOVE for you on the night!
Hear LOVE
Guided by these LOVEd Sydney club masters, across 2 pumpin' dance floors, ready to blow you away with off the hook club remixes, classics, builds & drops;
Upstairs: Club House
Downstairs: Classic House
Feel LOVE
LOVE is our very own sexy queer sanctuary, where all our fun LGBTQI+friends can come together to celebrate what unites us all… our LOVE for a good time, sweaty dance floor rituals, and our LOVE for heart-pumpin uplifting uninhibited house music.
Wear LOVE
This house of LOVE welcomes all styles. From staying casual, to getting creative and wearing whatever style you LOVE... Sporty LOVE, Glamour LOVE, Leather LOVE, Glitter LOVE, Neon LOVE, Kinky LOVE, Festival LOVE, Cheeky LOVE (our former theme)... it's up to you, as long as you leave your judgement at the door and have your bits covered ;)
Get LOVE?
Don't miss out. Grab your tickets today!
Share LOVE
Don't forget to spread the love with your party crew and at our Facebook event.
We look forward to seeing all you lovers on the dance floor!
Team 4the.love xx
Our previous version of this event playfully nodded to religious cues. In light of the current political/media landscape, we decided to shift away from this to instead celebrate what unites all our followers... LOVE!
As with any licensed venue, management reserve the right to refuse entry and valid photo ID is required. Responsible Service of Alcohol will be in action. The lineup is subject to change without notice. As always, we 'expect respect' from our guests... for each other, our venue, our event and the law.